Prof. Jigoro Kano
Founder of Kodokan Judo
MOUNTAIN VIEW JUDO CLUB QUICK INFORMATION
Class Schedule:
Fee Structure:
Tuesdays & Thursdays: Juniors-- 6:15 p.m. to 7:15 p.m. Individual membership-----------$50 per month
Tuesdays & Thursdays: Teens/Adults -- 7:30 p.m. to 9:00 p.m.​ Family memberships (3+) ----- $125 per month ​
Friday (Open Mat Practice) -- 5:30 p.m. to 7:00 p.m. Family is defined as 3 or more individuals
​S
aturday (Competition Training) ​-- 10:00 a.m. to 11:30 a.m.

​​ ​
Location:
Contact:​​​

​Dimond Mall (RM 235 2nd floor)
Anchorage, Alaska
(907) 344-1385
deeh@mvjudo.com​
MVJ BULLETIN BOARD - CURRENT NEWS & INFO . ​If you have MVJ Judo news or any Judo info. of interest that you would like to be displayed on our website just email the information to davidcheverie@yahoo.com
Judo - The Olympic Sport


Competition Judo
Judo - Nage No Kata


One of many Katas
March 12th. 2016 - MatSu Tournament.
MVJ results from the October 17th Creepy Crawly tournament:
​Olijah Armstrong - 1st Max Vaghn - 3rd Carl Maligodi - 1st Abagail Harvey 1st 14yrs and 2nd 16yrs Mackenzie Harvey - 1st 15yrs, 2nd senior women light weight & 2nd. senior women med weight.
MVJ Shai Obi awards went to Olijah Armstrong for fighting hard and cheering his team mates on.​

Trevor Grogan pass Shodan Promotional exam and becomes MVJ's newest Black Belt. Read more.
Moun
tain View Judo Club sent five competitors to the very tough 2015 Continental Crown Judo Tournament held in Seattle Washington on November 7, 2015.
CLICK HERE
for results and Podium Pictures.
Early April (exact date TBD) - UAA Tournament.
April 30th. 2016 - Alaska State Judo Championships. Click here to be re-directed to the AJI State Championship Online Registration page. You can also get the technical package there.
Sat November 21st - MVJ team braved the
horrible winter
weather conditions to travel to Wasilla, AK to attend the Mat-Su Judo Tournament over the weekend. A big thanks to all the competitors, coaches, referees and parents for attending the tournament and representing MVJ
​
CLICK HERE
for results and Pictures.
USJA/USJF Winter Nationals 2015 -- Mountain View Judo Results:
Boys 13-14 +69Kg Boys 11-12 47Kg
1. Dorian Mellon Mountain View Judo 1. Michael Liberman Neutral Ground
2. Jared Causse Konjo 2. Shea Hamilton San Gabriel Judo
3. Karo Hovhannisyan Kenams Fighting Club 3. Gavin Mellon Mountain View Judo
4. Gary Kemdjian YMCA Scholars Judo
5. Alejandro Perez Goltz Judo

April 9th (Tenative). 2016 - Yukon Judo Championships.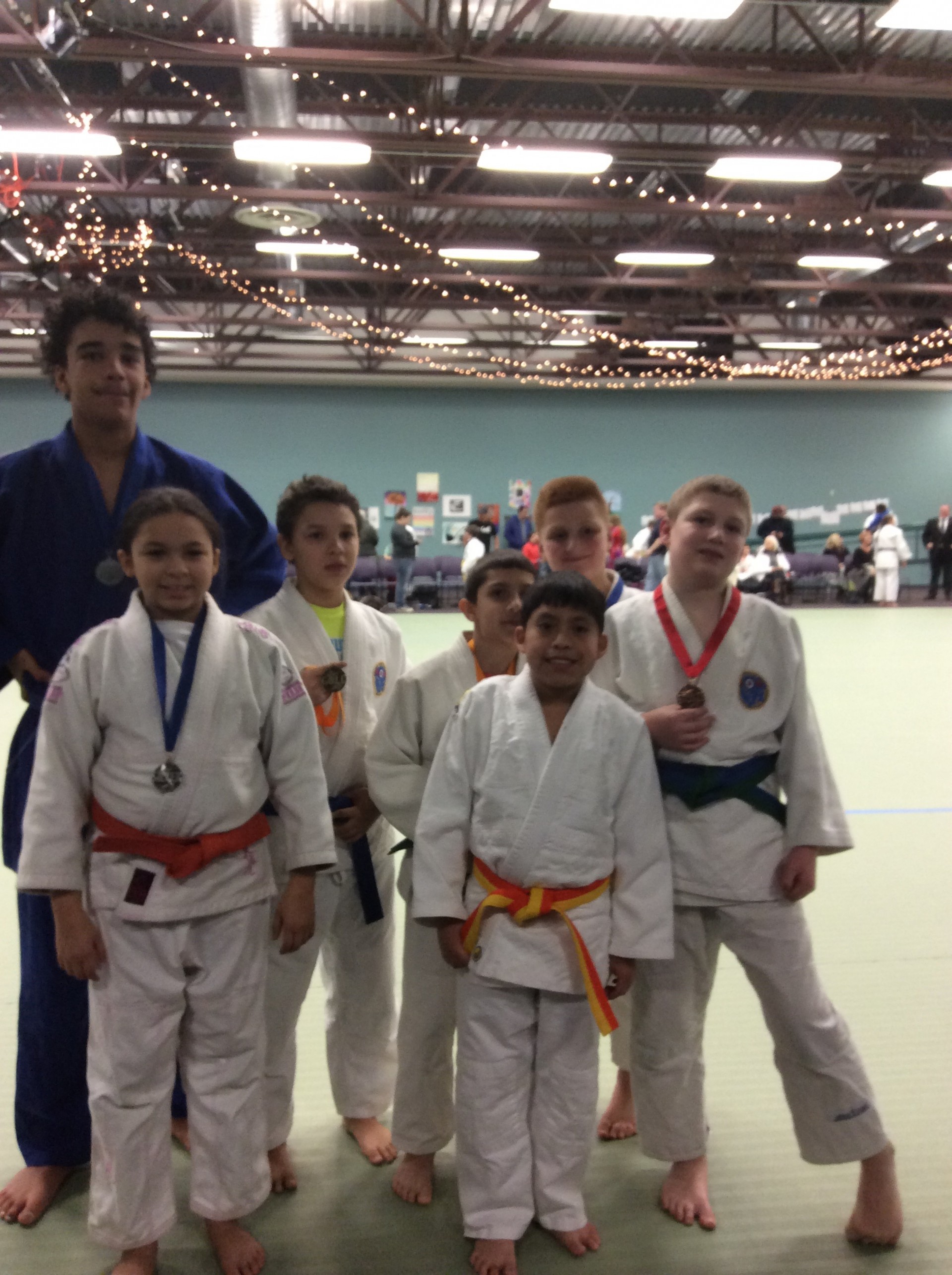 January 16th. 2016 - Anchorage Dojo Judo Tournament. Click here for the MVJ Results.