Mountain View Judo Club raises $500 to help support Dorian Mellon and the South High School Wrestling.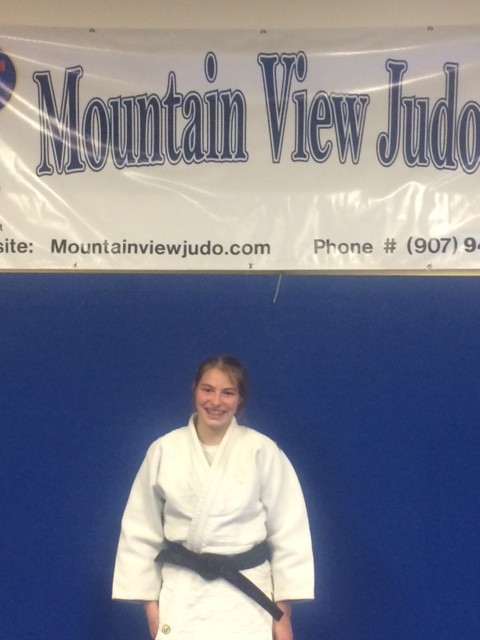 MVJ hosted the Alaska Judo Inc Fall Promotional Mat test over the weekend. A big congrats to Steven Floerchinger, Neil Arneson, and our very own MacKenzie Harvey for passing their Shodan test.



​​

GREAT JOB MACKENZIE !!!!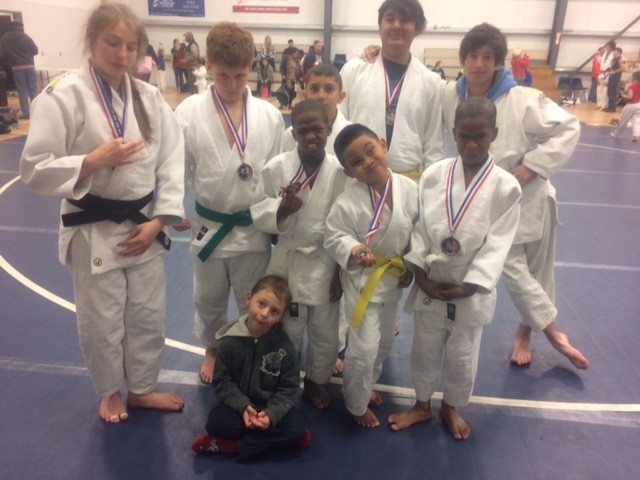 MVJ send 12 Judoka to local Newa Waza Creepy Crawly tournament. Click here for results and a couple more photos.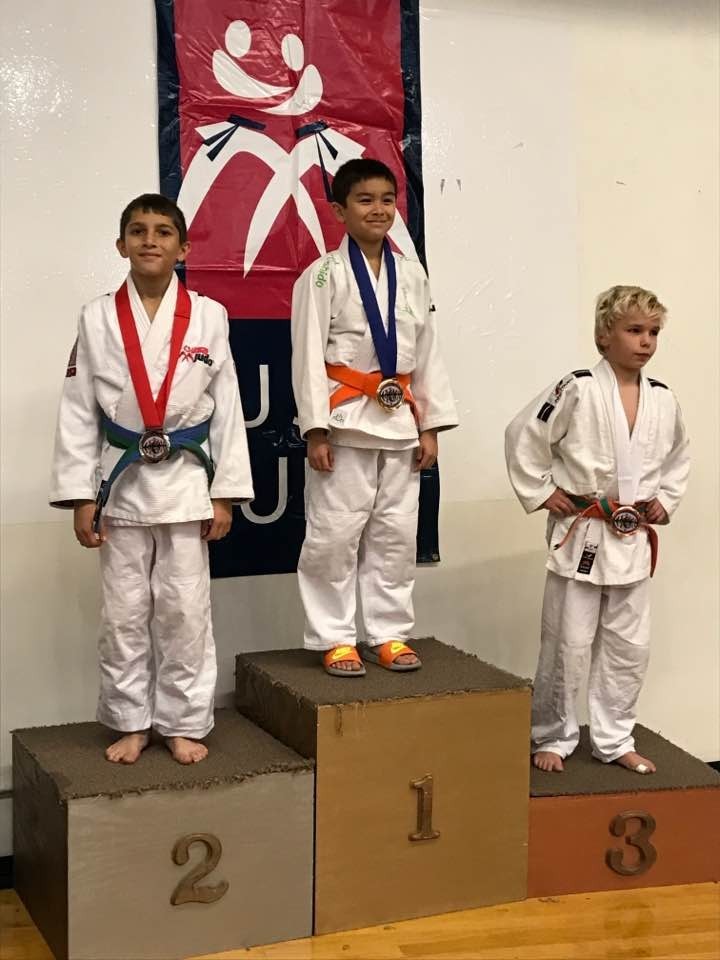 We had a great time at the Continental Judo Crown hanging out with the Black Bear Judo Club. Click here to see MVJ results and other Alaska Club results along with a couple of podium Pics.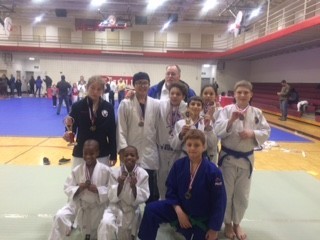 MVJ Results and some photos from the Nov 19th Matsu Judo Tournament. Click here
​A big thanks to the parents for bring their Judoka to represent MVJ and also a big thanks to the MVJ coaches and referees that attended.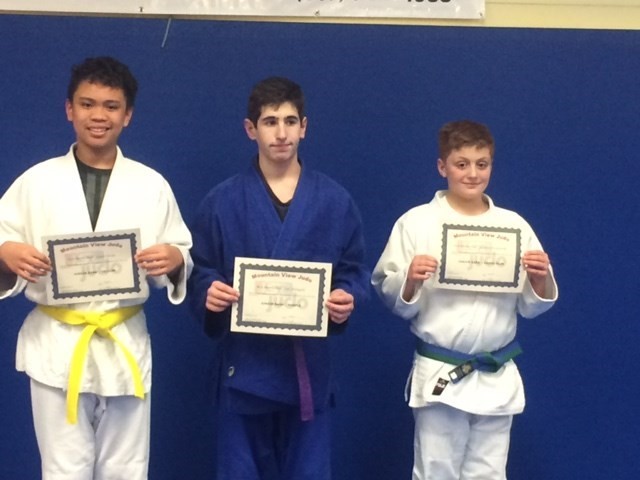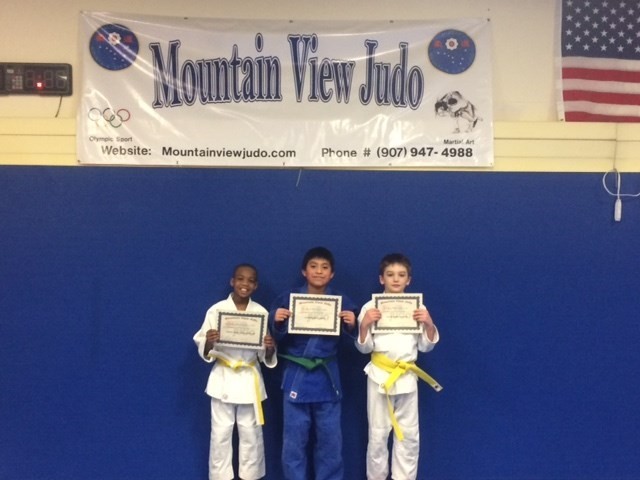 ​​​​​​​​​​​​​​​February 2017 Club promotions:
​Jace Miller - Yellow
Logan Juvan - Yellow
Knowledge Reddish - White/Yellow
Landon Shooshanian - Green/ Blue
Max Vaughn - Green​
Carl Malagodi - Purple​​​​​​​
Congratulations to all!!!​​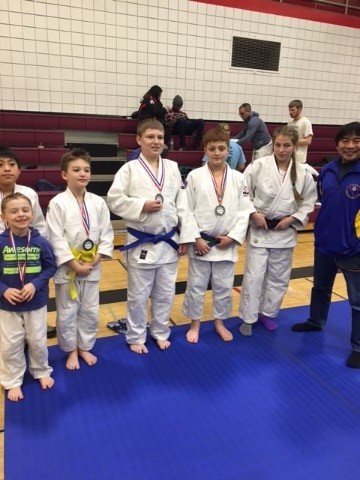 Matsu Feb. 17 Tournament Results:
Rod Harvey 2nd
Jace Miller 1st
Max Vaughn 2nd
Landon Shooshanian 1st
Garrett Gaydos 2nd
MacKenzie Harvey 2nd​​​​​​
Max Vaughn - MVJ Shiai Obi Award​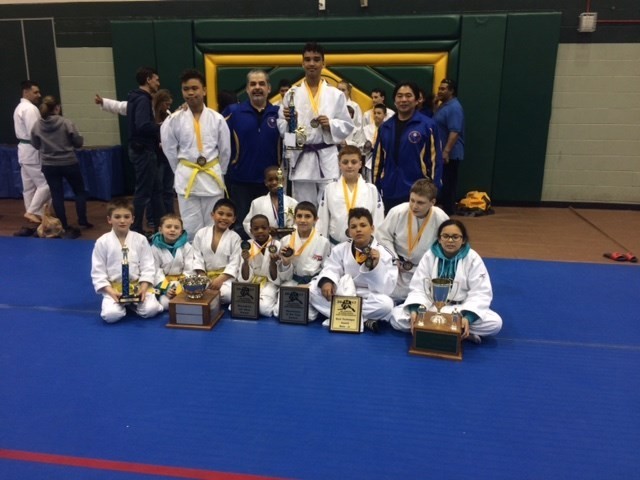 2017 Alaska State Championship:
​​​
​Gavin Mellon- Best Technique Jr Male
Knowledge Reddish- Rookie of the year award
Olijah Armstrong- Sportsman of the year award
Nominees for Scholar Award: Gavin Mellon,Knowledge Reddish,Justice Reddish

Saito Cup: The team took first place:7-8 Justice Reddish,9-10 Jace Miller,11-12 Landon Shooshanian,13-14 Garyn Kelso, 15-16 Dorian Mellon.


The team brought back The Alaska Judo Overall Team Points Champions Trophy.


​​​ Click here for rest of the results: results and pictures.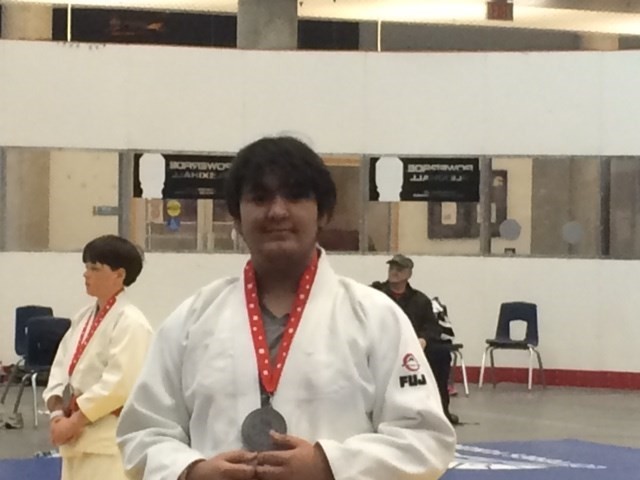 2017 Yukon Open MVJ results and pictures.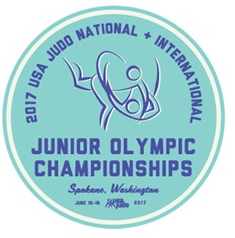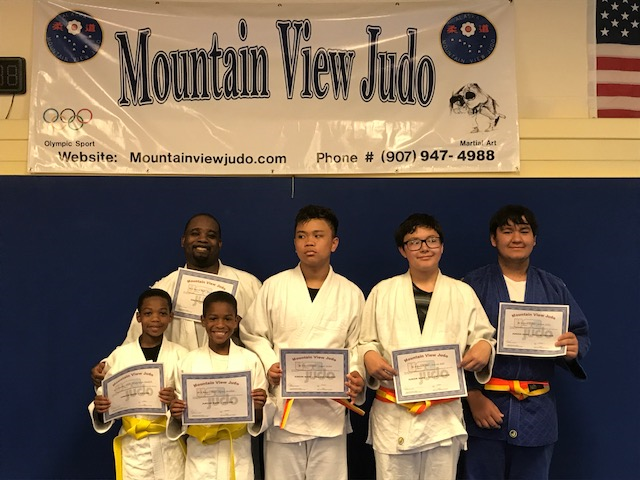 MVJ June 2017 Gradings:
​Knowledge Reddish- Yellow, Justice Reddish- Yellow, Logan Juvan- Yellow/Orange, Derek Hall- Yellow/Orange, Garyn Kelso- Yellow/Orange, Maceo Lockridge - Green